Trinen Realty Partners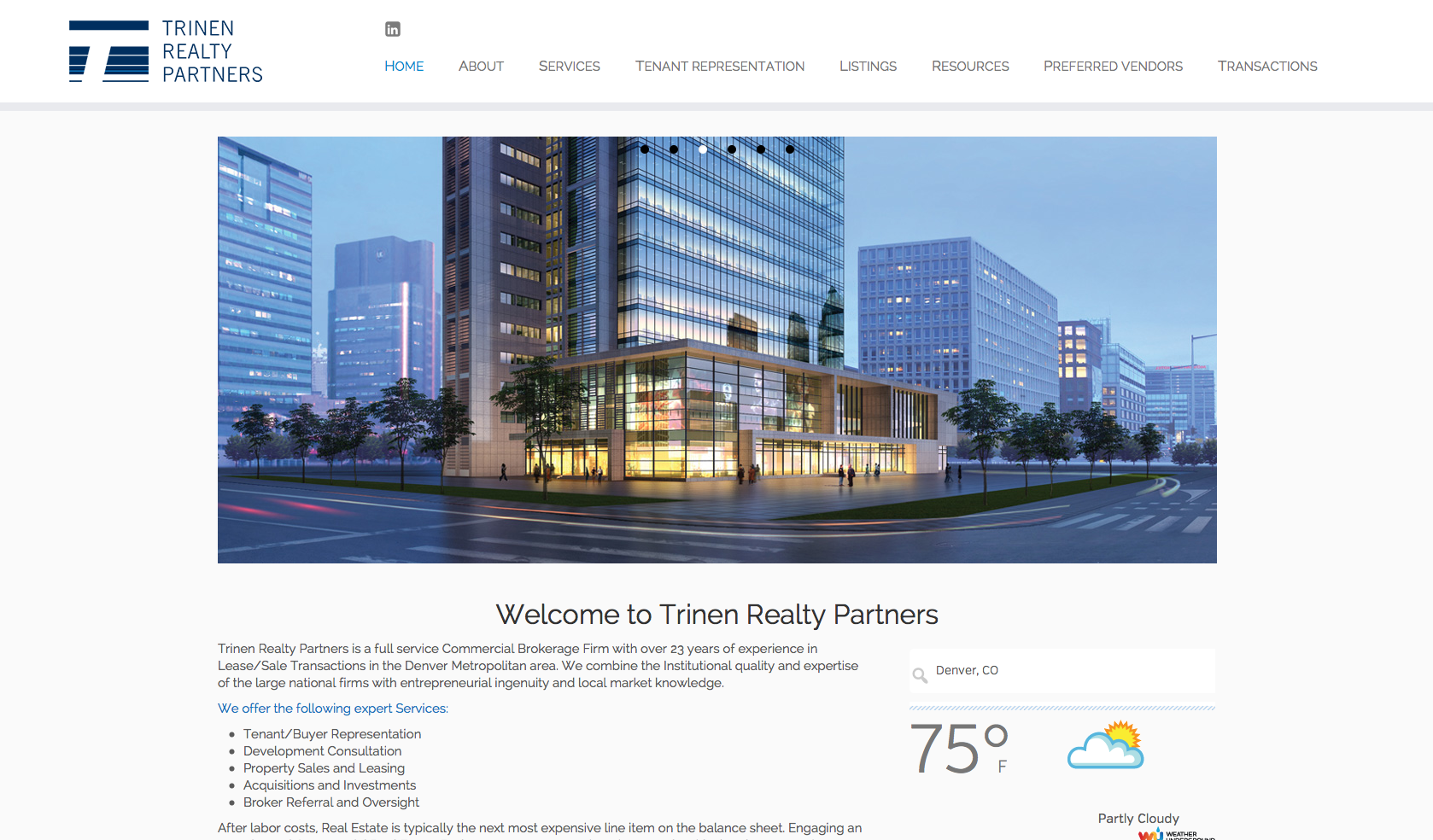 Trinen Realty Partners is a full service Commercial Brokerage Firm with over 23 years of experience in Lease/Sale Transactions in the Denver Metropolitan area. They combine the Institutional quality and expertise of the large national firms with entrepreneurial ingenuity and local market knowledge.
Urban Creative has been the driving force behind the creation of their brand, from conceptualizing the logo and corporate identity to multiple collateral pieces. We also created the website that is responsive for all devices.